Introduction:
Affiliate marketing has become a prime source of income for many website owners and bloggers. By partnering with reputable affiliate programs, you can turn your website traffic into a steady revenue stream. In this article, we'll dive into the top 10 affiliate programs in the US that can help you unlock your website's profit potential. Affiliate marketing has emerged as a powerful way for individuals to generate income from their online platforms. To ensure your affiliate marketing journey is successful.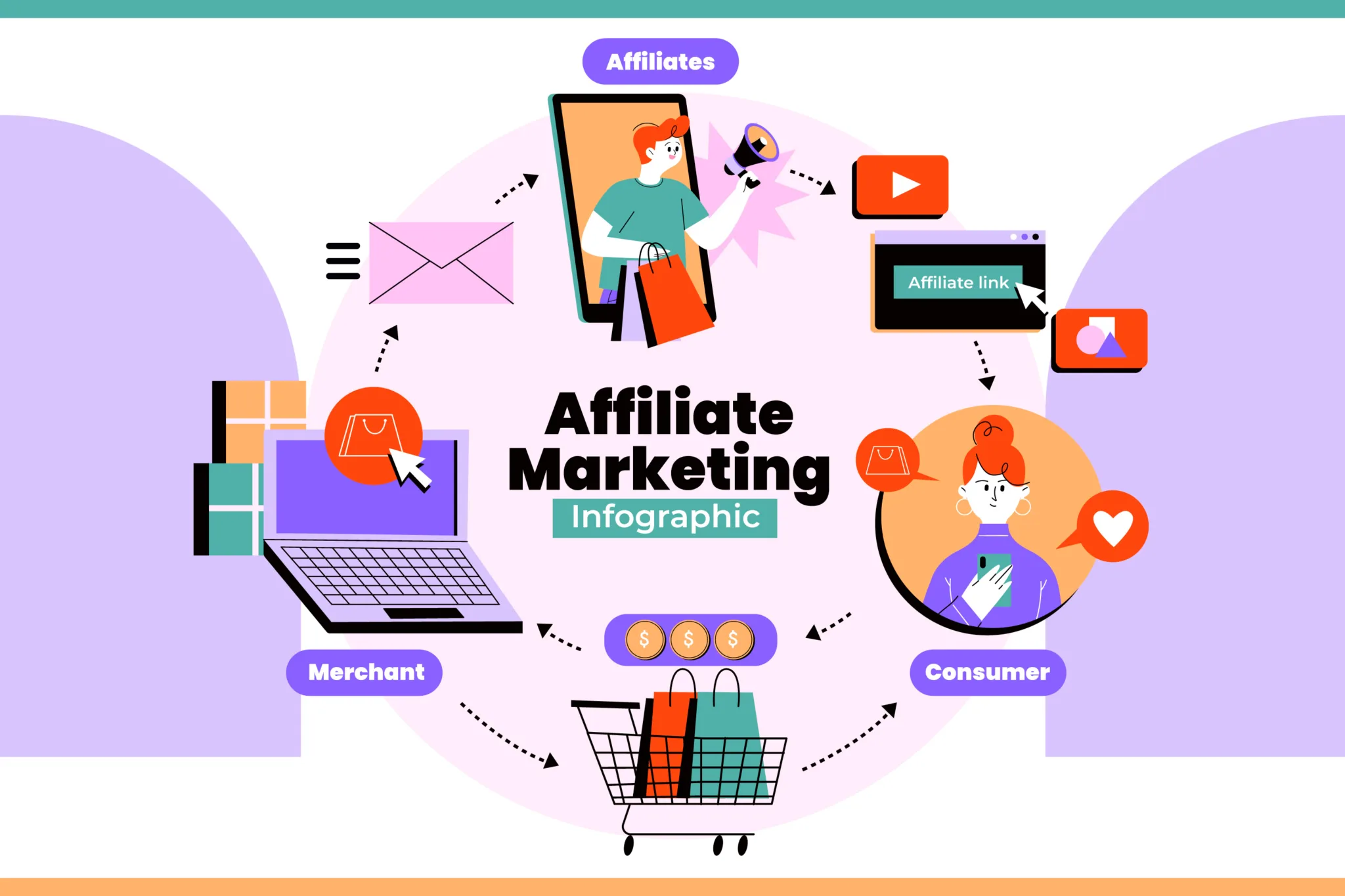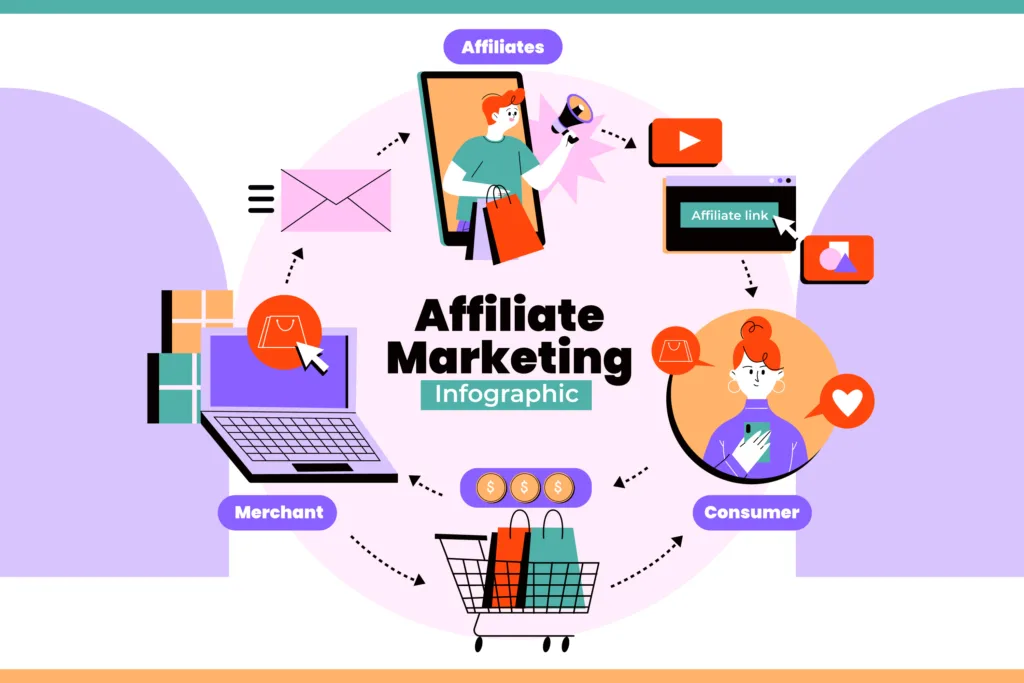 Some crucial ideas to keep in mind:
Understand Your Audience:
Before diving into affiliate marketing, it's crucial to have a deep understanding of your target audience. What are their wants, passions, and problems? Tailor your affiliate promotions to align with your audience's preferences, which will increase the likelihood of engagement and conversions.
Choose Relevant Products:
When selecting products to promote, relevance is key. Ensure that the products you promote are closely related to your website's content and the interests of your audience. Promoting products that genuinely solve a problem or provide value to your readers will foster trust and credibility.
Create Quality Content:
Content is the backbone of successful affiliate marketing. Craft informative, engaging, and valuable content that educates your audience about the products you're promoting. Whether it's through blog posts, videos, or social media content, make sure your content offers insights, features, benefits, and actionable advice.
Transparent Disclosure:
Transparency is crucial in affiliate marketing. Make it clear to your readers about your affiliate ties. This transparency builds trust and ensures that your readers understand that you may earn a commission if they make a purchase through your links.
Utilize Different Media:
Diversify your content by using various media formats. Incorporate text, images, videos, and infographics to showcase products in different ways. Some visitors might prefer watching videos, while others may prefer reading detailed reviews.
Track and Analyze Performance:
Use the tracking tools provided by affiliate programs to monitor the performance of your campaigns. Investigate data including click-through rates, conversion rates, and earnings. This data will help you identify what's working and what needs improvement, allowing you to refine your strategies over time.
Build Relationships with Merchants:
Establish strong relationships with the merchants whose products you're promoting. This can lead to exclusive offers, insights, and collaborations that can enhance your marketing efforts. Building rapport with merchants can also open doors to potentially higher commission rates.
Test and Optimize:
Affiliate marketing is an ongoing process of testing and optimization. Experiment with different types of content, placement of affiliate links, and promotional strategies to see what resonates best with your audience. Continuously refine your approach based on the results you observe.
Stay Updated:
The world of affiliate marketing is dynamic, with trends and products constantly changing. Stay up to date with the latest industry news, product launches, and affiliate program updates. Being informed will help you stay ahead of the curve and adapt to evolving market demands.
Top 10 Affiliate Programs in the US:
Amazon Associates Affiliate Program:
The Amazon Associates program is a pioneer in the world of affiliate marketing. With a vast range of products and a user-friendly interface, it's an ideal choice for beginners and experienced marketers alike. By joining this program, you can earn commissions on each sale generated through your referral links. Finally, the Amazon Associates Affiliate Program provides a diverse product selection as well as the confidence associated with the Amazon brand, making it an appealing option for affiliate marketers. However, when developing your affiliate marketing strategy, keep in mind the program's lower compensation rates and limited cookie life. Integrating Amazon Associates into a diverse affiliate portfolio will help reduce risks and maximize potential rewards, ensuring a balanced approach to your online monetization efforts.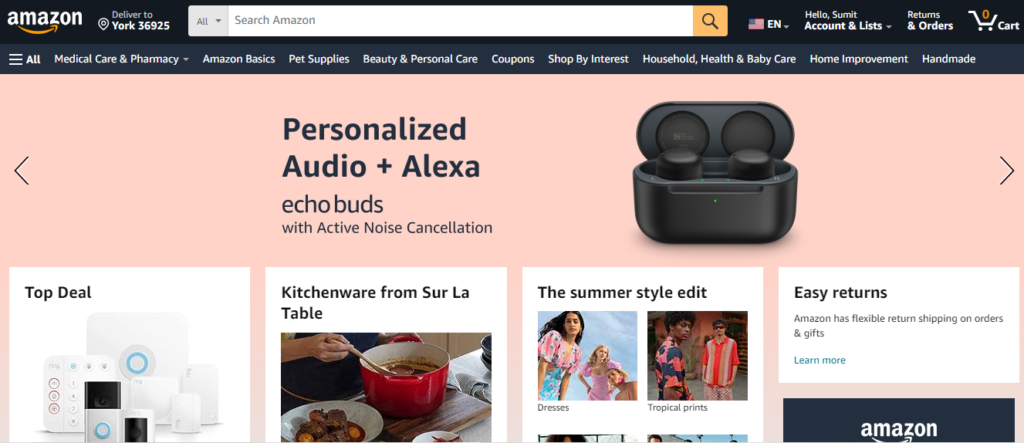 ShareASale Affiliate Network:
ShareASale is a versatile platform that hosts a wide array of affiliate programs across various niches. From fashion and beauty to technology and lifestyle, you'll find programs that resonate with your audience. Signing up for ShareASale opens the door to diverse monetization opportunities. In conclusion, ShareASale is a versatile affiliate marketing network that offers a plethora of affiliate programs for marketers to choose from. Its user-friendly interface, diverse merchant options, and real-time tracking make it an attractive platform for affiliate marketers of all levels.

CJ Affiliate Programs:
Formerly known as Commission Junction, CJ Affiliate is a hub for premium affiliate programs. Partnering with top-tier brands, CJ Affiliate empowers you to promote products and services that align with your audience's interests. High commissions and comprehensive reporting tools make this platform a favourite among marketers. In summary, CJ Affiliate is a reputable affiliate marketing network known for its high-profile brands and advanced tools. With access to top-tier advertisers, deep linking capabilities, and global reach, affiliates can leverage CJ Affiliate to promote products and services to a wider audience. However, the application process, learning curve, and varying commission rates should be considered when embarking on your affiliate marketing journey with CJ Affiliate.

Rakuten Advertising Affiliate Program:
Rakuten Advertising offers a comprehensive affiliate marketing ecosystem. Their user-friendly interface and access to well-known brands make it a lucrative option. With Rakuten Advertising, you can monetize your website while providing value to your visitors through relevant offers. In conclusion, the Rakuten Advertising Affiliate Program offers a comprehensive platform for affiliate marketers seeking a diverse range of reputable advertisers and innovative tools. While the application process, commission variability, and platform complexity should be considered, leveraging Rakuten Advertising's global reach, high-quality offers, and collaborative approach can lead to successful affiliate partnerships.
ClickBank Affiliate Products:
ClickBank specializes in digital products, making it a go-to platform for those in the online space. Whether it's e-books, online courses, or software, you can find products to promote and earn substantial commissions. The gravity score helps you identify products with high conversion potential. In summary, the ClickBank Affiliate Program offers a unique opportunity to promote digital products and earn substantial commissions. While the diversity of products and high commission rates are attractive, affiliates must be cautious about the quality of products they promote, the potential for refunds, and the competitive landscape.

Bluehost Affiliate Program:
If you're in the web hosting or website development niche, the Bluehost Affiliate Program is tailor-made for you. Promote Bluehost's reliable hosting services and earn commissions for every successful referral. It's a win-win, as you guide your audience toward a trusted hosting solution. In conclusion, the Bluehost Affiliate Program presents a lucrative opportunity for affiliates with an interest in the web hosting and website development niche. By promoting Bluehost's reliable hosting solutions and leveraging its generous commission structure, affiliates can tap into a consistent demand for web hosting services.
Shopify Affiliate Program:
E-commerce continues to thrive, making the Shopify Affiliate Program a rewarding choice. By promoting Shopify's e-commerce solutions, you can earn significant commissions while helping entrepreneurs set up their online stores. It's an opportunity to tap into the booming online retail landscape. In conclusion, the Shopify Affiliate Program offers a lucrative pathway for affiliate marketers interested in the e-commerce and online business niche. By promoting Shopify's user-friendly platform, comprehensive features, and recurring commission structure, affiliates can tap into the growing e-commerce trend and the aspirations of entrepreneurs.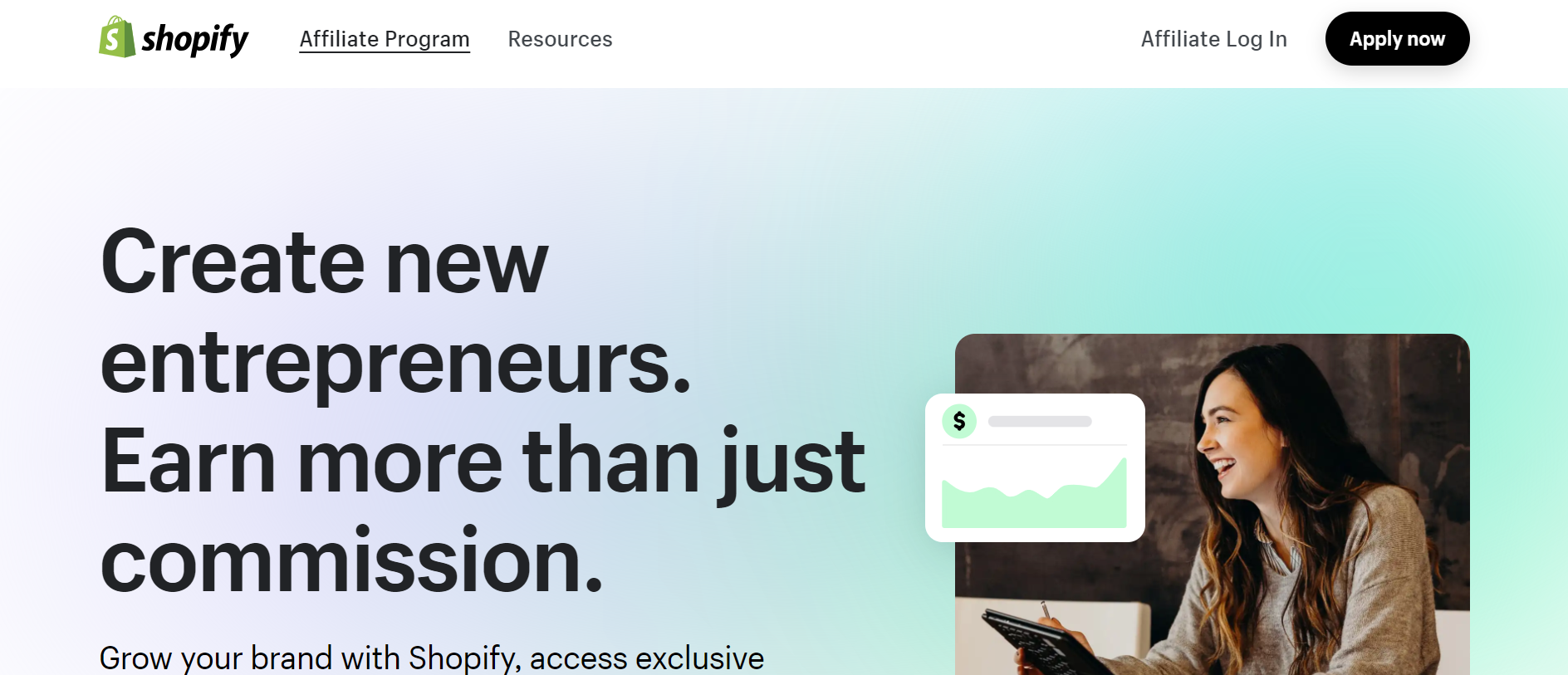 eBay Partner Network:
The eBay Partner Network lets you leverage the popularity of one of the world's largest online marketplaces. As an affiliate, you can showcase eBay's vast product range and earn commissions on each sale. It's an easy method to get money from your website traffic. In conclusion, the eBay Partner Network provides an opportunity for affiliate marketers to promote a diverse range of products and earn commissions through the eBay platform. By leveraging the wide product selection, global marketplace, and trusted brand, affiliates can tap into a consistent stream of potential customers. While competition and the relatively short cookie duration should be taken into consideration, affiliates who develop creative marketing strategies and effectively showcase eBay listings can generate revenue and contribute to their online monetization efforts.
Walmart Affiliate Program:
Walmart's Affiliate Program provides access to a wide range of products from a trusted retail giant. By promoting Walmart's offerings on your website, you can earn commissions on successful referrals. It's a straightforward way to add value to your audience while earning extra income. In summary, the Walmart Affiliate Program offers affiliate marketers a platform to promote a wide range of products from a trusted retail giant. With its brand recognition, diverse product offerings, and competitive commission rates, affiliates have the potential to generate revenue by referring customers to Walmart's online store. While the relatively short cookie duration and competition should be considered, affiliates who develop effective marketing strategies, leverage promotions, and provide valuable content can capitalize on the earning potential offered by the Walmart Affiliate Program.
ClickFunnels Affiliate Program:
For marketers and entrepreneurs, the ClickFunnels Affiliate Program offers a chance to promote a powerful marketing tool. With its high-converting sales funnel software, ClickFunnels presents a compelling value proposition. As an affiliate, you can earn generous commissions while helping businesses improve their marketing strategies. In conclusion, the ClickFunnels Affiliate Program offers an opportunity for affiliate marketers interested in the online business and marketing niche. By promoting ClickFunnels' innovative platform, high commissions, and recurring revenue model, affiliates can tap into the growing demand for sales funnel solutions. While competition and niche specificity should be considered, strategic marketing efforts, educational content, and a focus on showcasing the benefits of ClickFunnels can lead to successful conversions and a steady stream of recurring revenue for affiliates.
Pros of Affiliate Marketing
Passive Income: Once set up, chapter marketing can induce unresistant income. You can earn commissions while you are asleep or focused on other tasks.
Low incipiency Costs: Affiliate marketing generally requires minimum outspoken investment. You do not need to produce products, manage force, or handle client support.
Wide Range of Products: There is a vast array of products and services available for creation across colourful niches, allowing you to feed your followership's interests.
Flexibility: You can choose the products and programs that align with your website's content and your followership's preferences.
No client Support: Chapter marketers do not need to deal with client queries, returns, or complaints. The product proprietor handles client support.
Global Reach: The internet allows you to reach global followership, expanding your implicit client base beyond geographical boundaries.
Performance-: Grounded Pay You earn commissions grounded on your performance.However, your income eventuality is high, If you are effective at driving deals.
No Expertise Needed: You do not need to be an expert in the product or service you are promoting. Your part is to relate to guests, not give in-depth knowledge.
Different Income Aqueducts: You can promote multiple products and services from different chapter programs, diversifying your income sources.
Cons of Affiliate Marketing
Income Variability: Chapter income can be inconsistent, especially when you are starting. Earnings may change based on factors like seasonality and request trends.
Dependence on Product Possessors: Your success relies on the quality of the products and services you promote. However, it could harm your character, If the product is not precious.
Competition: The fashionability of chapter marketing means that competition can be fierce, particularly in impregnated niches.
Commission Structure: Some programs offer low commission rates, affecting your implicit earnings, especially for low-priced products.
Reliance on Platform Programs: If you are promoting through platforms like Amazon Associates, changes in their programs can impact your earnings.
No Control Over Products: You have no control over the products or services you are promoting. However, it could affect your credibility, If the quality deteriorates or the company changes.
Conversion Rates: Converting callers into guests is not guaranteed. You need effective marketing strategies to encourage deals.
Threat of Unscrupulous Programs: Some chapter programs might not be estimable, leading to remitment or unethical practices.
Disclosure and Trust: You are fairly needed to expose your relationships. However, it can erode trust with your followership, If not done transparently.
Long-term sweats: Building a successful chapter marketing business takes time and trouble. It may not yield significant results incontinently.
Conclusion
In summary, the top 10 affiliate programs in the US offer a range of benefits, including unresistant income eventuality and low incipiency costs. still, it also comes with challenges similar to income variability, competition, and a reliance on the quality of products and services. Success in chapter marketing requires strategic planning, effective creation, and a commitment to erecting trust with your followership.
Read More Article: